We can define energy security as the uninterrupted availability of energy sources at an affordable price.
Energy security has many aspects:
long-term energy security mainly deals with timely investments to supply energy in line with economic developments and environmental needs. On the other hand, short-term energy security focuses on the ability of the energy system to react promptly to sudden changes in the supply-demand balance.
In era of electric vehicle, green hydrogen, ethanol based vehicle customer have to know about upcoming fuel charging station and also other related station to communicate with each other for balancing supply- demand balance.
Customer have right to know about distance of upcoming fuel station, fuel availability, waiting time other fuel station option.
This types of problem can solve by Wi-SUN technology. Wi-SUN technology is very popular and helpful in smart city concept.
With the help of Wi-SUN communication technology advance vehicle and vehicle charging station will be connected and communicate with each other and customer check the current availability of fuel in specific charging station.
In India it is possible to produce energy via SOLAR for EV charging station, home utilities, industry need, corporate need.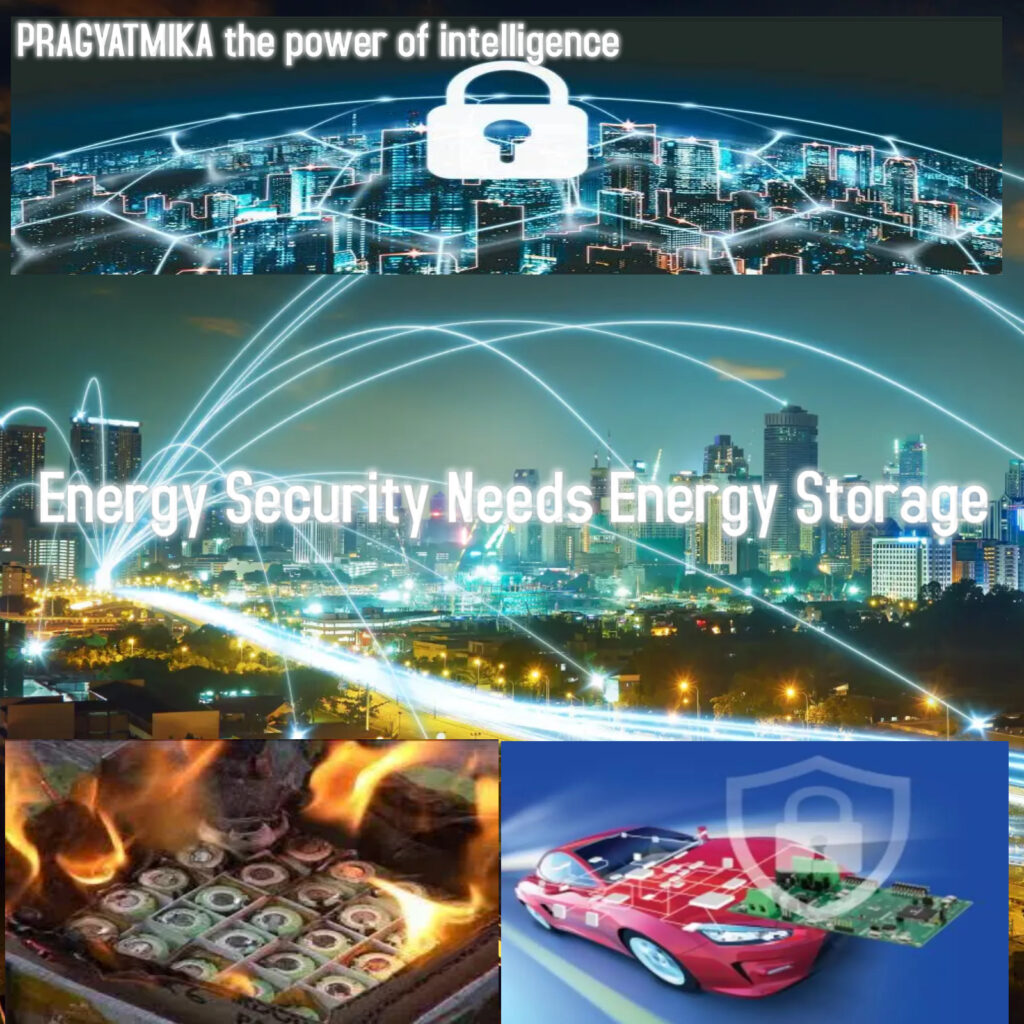 We can also take green hydrogen as fuel option of vehicle under clean energy. It also comes with affordable price for long distance travelling and heavy duty/transport vehicle.
Electric vehicle is good for intercity communication. Its cheap affordable and reduce dependency on fossils based fuel option.
In case of climate change or war between countries fossils based fuel price not affordable and also due to policy change in some country also get price hike in fossils based fuel for energy.
World is still dependent on fossils based energy production where solar, wind, green hydrogen, water, ethanol based energy production have a good option and also good opportunities of country financial health.
Solar, green hydrogen based energy production option also popular in other countries like USA and European countries.
In solar, transparent solar plates are now popular for energy production. Transparent solar plate can install on sun facing windows in apartment and corporate office which can reduce energy consumption in day time and availability of light when it is needed.
Transparent solar plate can also install on EV rooftop, front glass, side glass windows.
For solar energy storage system lead acid based battery are still in demand but now li ion based battery grow slowly.
Li ion battery played such a fantastic role in energy storage system which is known as ESS system.
All those countries where sun light is area of concern in winter there green hydrogen fuel based vehicles are such a good option.
But we cannot ignore benefits fossils based fuel option cause all those countries where snow fall and winter season is area of concern there fossils based fuel still in demand. Cause in winter they need to vehicle ignition remain on.
Apart from these problems we can opt for electric vehicle/Liion battery, green hydrogen, and ethanol based vehicle.
Affordable energy availability and energy security is right of each country citizen. It is also back bone of any country.